Blog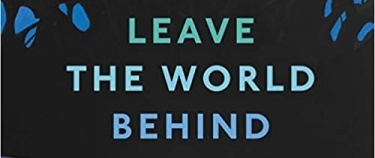 Staff Picks of 2020 Part 2
on January 14, 2021
Tags: Adult (78), fiction (45), nonfiction (35), favorites (2)
Staff of the Whitefish Bay Public Library choose their favorite reads in 2020.
---
Scott Lenski, Head of Adult Services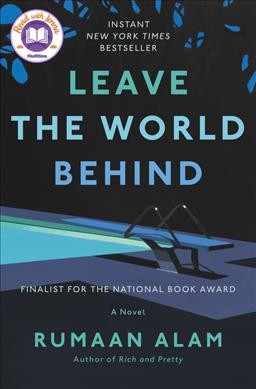 Leave the World Behind by Rumaan Alam
A family has rented a house for a week to escape the busy and bustling city life. In the middle of the night, a couple shows up at the door claiming to be the owners of the house. They have come because there is a blackout in the city. How will this affect the lives of all at the house? Alam is a beautiful writer, so much so that even his inclusion of a shopping list had me spellbound.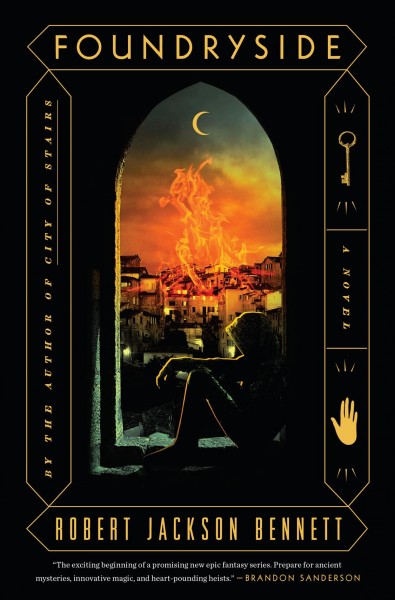 Foundryside by Robert Bennett Jackson
Shorefall by Robert Bennett Jackson
These fantasy novels are the first and second book in a series. In this series objects are imbued with magic to enhance the functions of that object. Weapons, transportation, even dwellings have beefed up abilities. Sancia is hired to steal an unknown artifact. The heist goes totally wrong and sets Sancia's world spinning. The world building and characters are extremely well done. If you are looking to escape reality these novels will transport you to another world.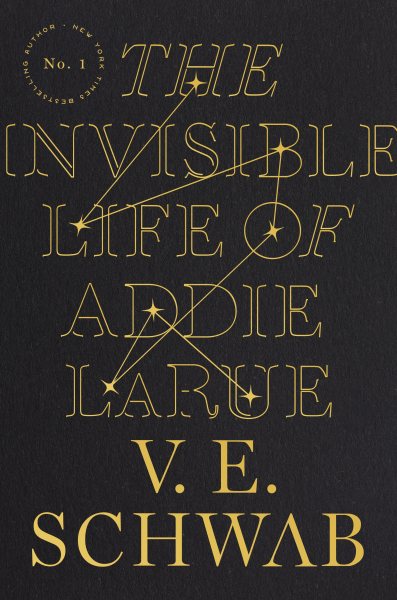 The Invisible Life of Addie LaRue by Victoria Schwab
Addie LaRue lives in rural France and in 1714 she is to be married to a man she doesn't love. Addie says a prayer to escape her life. Her prayer is answered by a being that has made her immortal but forgotten by all she meets. Addie learns to adjust to a life of being forgotten. The story goes back and forth between past and present day. The premise of this story is fascinating and well-executed.


The Second Home by Christina Clancy
The Second Home tells the story of siblings who grew up in Milwaukee but spend their summers in Cape Cod. An assault changes the lives of Ann and Poppy as well as their adopted brother Michael. Each sibling deals with their pain in different ways. I really enjoyed the changing point of view from sibling to sibling. Author Clancy grew up in Whitefish Bay. I will mention there is a trigger warning for rape.

---
Sharon, Assistant Librarian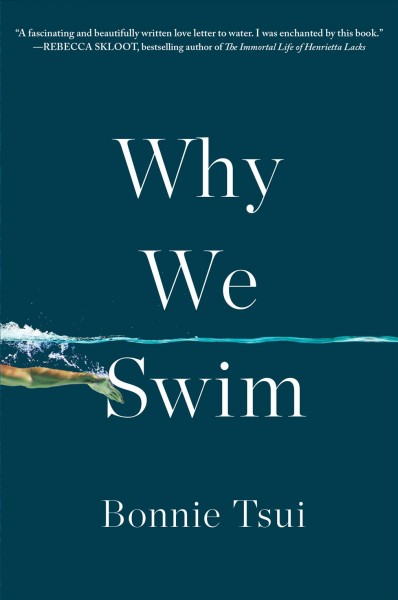 Why We Swim by Bonnie Tsui
This nonfiction choice is a well written book about one of America's favorite pastimes. The author tells her own swimming stories as well as fascinating tales of Japanese samurai swimmers and an Icelandic fisherman who survives a shipwreck.

Such a Fun Age by Kiley Reid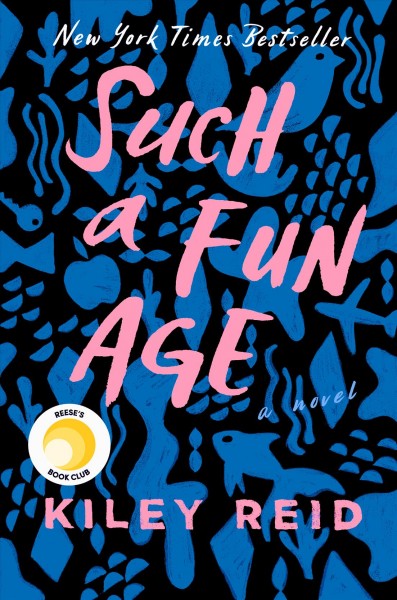 This is an engrossing story of racial tension and the good intentions of a well-to-do white woman and her Black babysitter. Alix hires Emira to look after her daughter, Briar, and Emira is accused of kidnapping Briar when they go to an upscale grocery store together.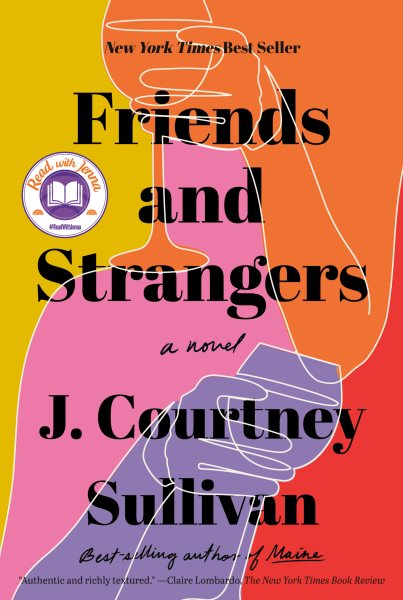 Friends and Strangers by J. Courtney Sullivan
This next book is also about a mother and a babysitter. Elizabeth is a writer and a new mother adjusting to life in a small town after living in New York City. Sam is the college student that Elizabeth hires to look after her baby so that she can write. There are no racial differences here but there are definitely issues of class, wealth, and privilege.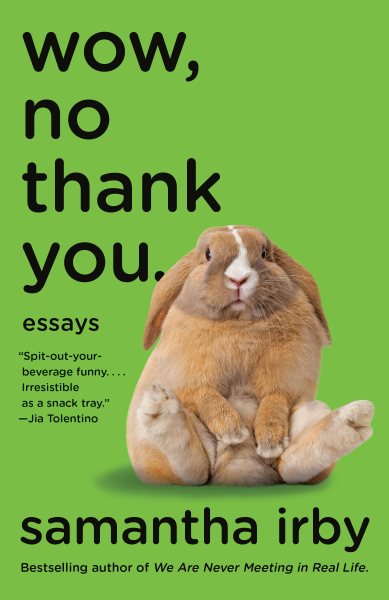 Wow, No Thank You by Samantha Irby
This hilarious book of essays will soothe whatever is bothering you this year. Irby writes about her life in a small Michigan town that she has moved to with her wife. Her descriptions of everyday happenings are laugh out loud funny.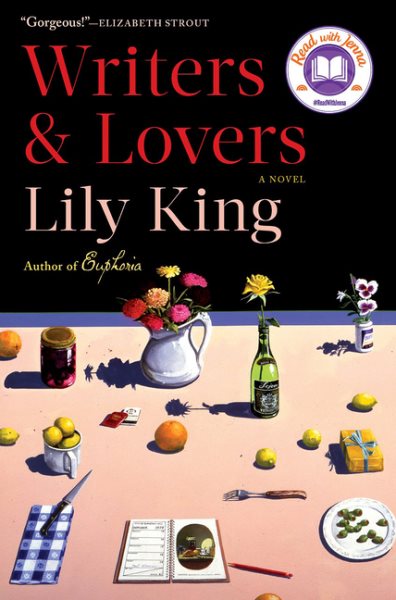 Writers and Lovers by Lily King
This was my favorite book of the year. It's the story of a young woman who is recovering from the sudden death of her mother and struggling to make it as a writer. Books about struggling writers are a dime a dozen, but this one really stood out. I don't always remember the specifics of a plot, but I remember the emotional reaction that I had to the writing and the story. This was one of those books that I will long remember.
---
Sam, Youth Services Librarian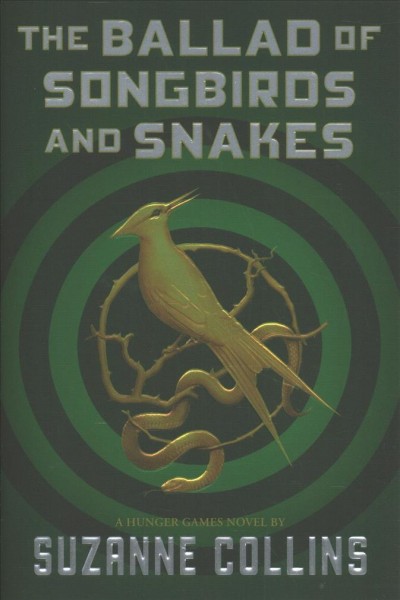 Ballad of Songbirds and Snakes by Suzanne Collins
This was my most anticipated read of 2020! As a big fan of the original Hunger Games trilogy, I was so thrilled to be able to dive into a very different Panem than the one we are all familiar with. Collins took readers deep into the heart of the Capitol seventy-four years before we met Katniss Everdeen, and she did not disappoint. Ballad brings us face-to-face with a young Coriolanus Snow, a bright and cunning student at the Academy who is in a desperate attempt to regain glory for his family by competing as a mentor in the tenth annual Hunger Games. This prequel novel unveils a Panem, and the Games, like we've never seen before, forcing us to ask ourselves just how far is too far when it comes to success.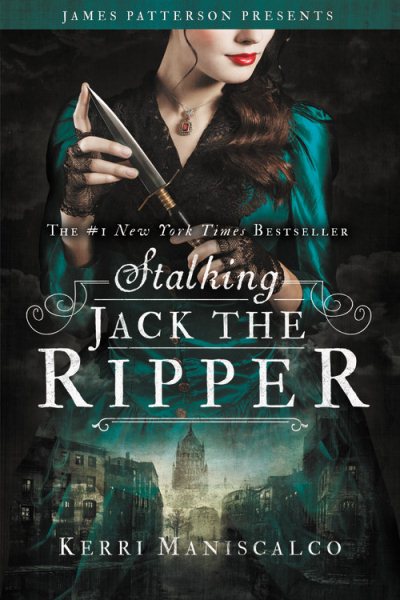 Stalking Jack the Ripper by Kerri Maniscalco
Right from the first page, Stalking Jack the Ripper grabbed hold of my attention and did not let go! Maniscalo takes historical figures we're all familiar with and weaves into it a tense and beautiful mystery that twists and turns before revealing its final act. This enchanting historical fiction series takes readers back to 1800s London where readers meet Audrey Rose Wadsworth, an unusual seventeen-year-old girl with a taste for the dead— inspecting the dead, that is. Before she knows it, Audrey is quickly pulled into a gruesome investigation of a serial murderer who is stalking the streets of London. The unnerving case throws her and her companion into the frightening path of the menace, unveiling answers and horrors Audrey would've never dreamed of.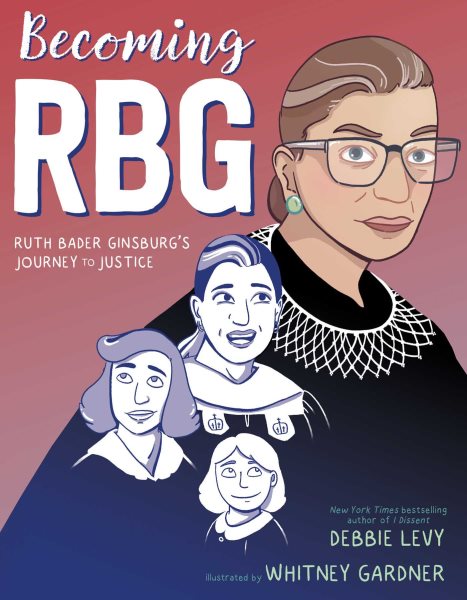 Becoming RBG graphic novel by Debbie Levy
Ruth Bader Ginsburg is not only a personal hero of mine, but was a champion for women's rights and a remarkable force to be reckoned with. This biographical graphic novel was such a wonderful work to read following RBG's passing in September of 2020. The illustrations and story were woven together so beautifully and does a wonderful job telling the life story of such an influential woman. Even though this graphic novel was published for young readers, I would recommend it to anyone looking to learn more about the late Supreme Court Justice.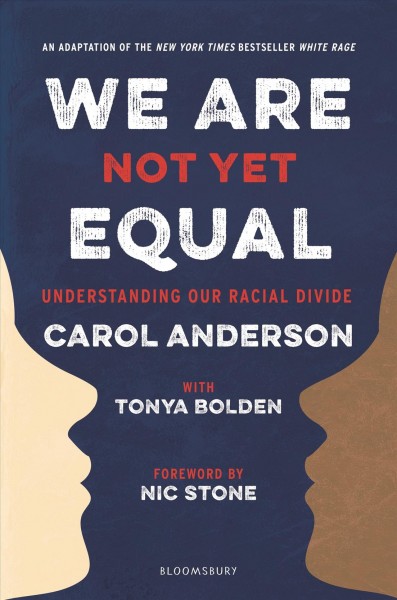 We Are Not Yet Equal: Understanding Our Racial Divide by Carol Anderson and Tonya Bolden
This book is an adapted version of Carol Anderson's White Rage written for the young adult audience, and boy was it powerful. I found that this novel has a very approachable narrative—it reads like a conversation and would certainly inform enriching discussions not only amongst teens, but with adult readers as well. The book follows the timeline of history pointing out historical events and legislation from the era of the civil war to the 21st century. It highlights moments such as the Great Migration, the case of Brown vs. Board, and other significant historical events in civil rights/political history. In light of the ongoing events happening around the United States, I felt it necessary to further inform myself of how truly and deeply divided the people in this country are. It is a hard truth, but one that we all must educate ourselves on— and I would recommend this book as a great place to start.
---

Laura, Reference Assistant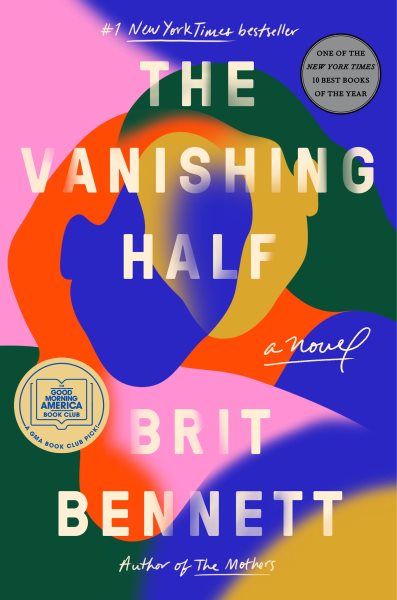 The Vanishing Half by Brit Bennett
Fascinating story about twin girls growing up in the 1940's South who choose to live in two different worlds. The author's depiction of how one sister chose to live in a white world and the other in a black world was quite thought-provoking. It was compelling to see how those complex choices impacted the rest of these sisters lives and the family that cares for them.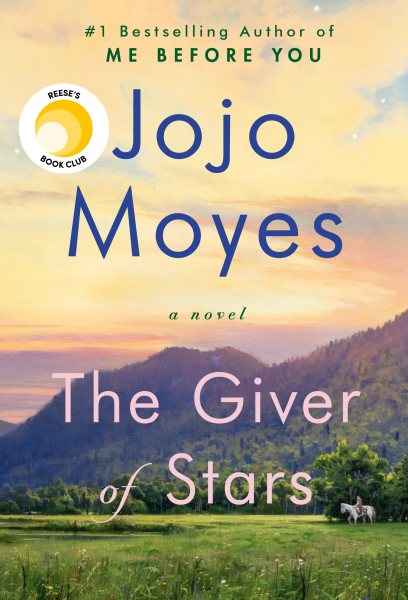 The Giver of Stars by Jojo Moyes
Interesting story about the development of a traveling library in Kentucky during the 1930's and a group of women's desire to bring books to members of their community. I really enjoyed the comradery among the group of women trying to serve their community and all the struggles they had to endure both professionally and personally.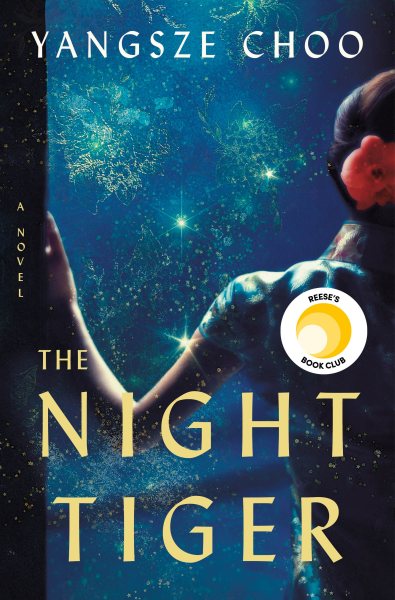 The Night Tiger by Yangsze Choo
This story takes place in 1930s colonial Malaysia about a young girl who discovers a severed finger and the drama and intrigue that ensues when she tries to return the finger to its owner. I enjoyed the cultural references and history in this book.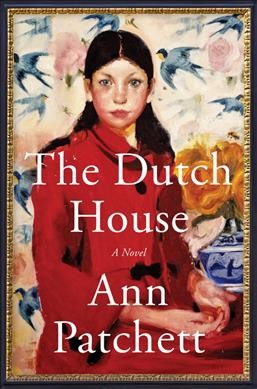 The Dutch House by Ann Patchett
Compelling story of siblings and their relationship with each other and their childhood home. The writing in this story is beautiful and the bond between the siblings is enduring -one of my favorites of the year!
---
Back to blogs