Blog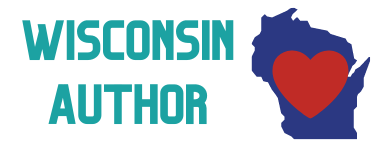 We LOVE our Wisconsin Authors
by Sharon Nagel on July 19, 2021
Tags: Adult (83), fiction (46), historical (8), local (5), favorites (3)
One of the projects that I have been working on at the library is a spreadsheet of all of the Wisconsin authors that we have in our collection. I am marking the physical books with a sticker that says Wisconsin Author. We are by no means representing all of the authors in the world that have a Wisconsin connection, but just that ones that we have in our collection at the Whitefish Bay Public Library. Much of the initial research was done by Samantha Spottek, who was one of our librarians, but has taken another job up north. I have added to her list and verified the residence or connection of these writers to our state. We also have 2 upcoming events featuring Wisconsin authors.
Christina Clancy (grew up in WFB) – The Second Home, Shoulder Season
Christina will be visiting the library in person on Tuesday, October 19 at 6:30PM.
Erica Ruth Neubauer - Murder at the Mena House, Murder at the Wedgefield Manor
Ruth will be joining us at our Virtual Mystery Book Club when we discuss her book Murder at the Mena House on Thursday, August 12 at 7pm
Lauren Fox – Days of Awe, Send for Me
Dasha Kelly – Almost Crimson
Nickolas Butler – Shotgun Lovesongs, Godspeed (comes out 7/29/21)
Steven Wright – Coyotes of Carthage
Nick Petrie (lives in WFB) – The Peter Ash series including The Drifter and The Breaker
Jane Hamilton – Book of Ruth, The Excellent Lombards
Michael Perry – Population 485, Visiting Tom
Kathleen Ernst – Old World Murder, Mining for Justice
Larry Watson – Montana 1948, The Lives of Edie Pritchard
The names above are only a few of the many talented authors that were born in, currently live in, or earned their college degrees in our state. Keep an eye out for the Wisconsin Author sticker the next time that you are browsing the stacks and check out a local writer.
---
Back to blogs